Service Issues
Handfeed & Automated Grinders
Is your grinder experiencing excess backlash in crossfeed, downfeed and longfeed? Tight table, grinder cables are slipping, oil leak or a lack of lubrication?
Automated Machines
No table, poor crossfeed and downfeed movement or no lubrication?
CNC Machines
Experiencing motor overload? Emergency stop, limit exceeded or a current limit alarm? Dim monitor, software issue, slow computer or the computer won't boot? Call or Email, and we will assist you with all of your technical service issues.
Replacement Parts
Need nutbocks? Downfeed screws, gears, switches, longfeed cable, racks, pinions, cylinders, crossfeed and downfeed printed circuit boards, oil pumps, repaired chucks or any other part under the sun? Call or Email, and we will assist in ordering your certified replacement parts.

As an authorized Harig consultant and technical support specialist, I have access to quality used and rebuilt Grinders, Mills, Lathes, and more.
I can also refer you to experts who can rebuild your machine for 1/3 of a new Grinder price, with new machine tolerances and a 1-year guarantee.
If you have questions about rebuilding, contact Jim at 847-683-0476 or email me at JDSSERV@aol.com for more information.
JDS Technical Support Services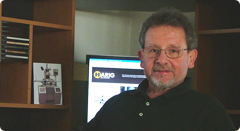 I am an Authorized Harig Consultant and Support Specialist
I'm Jim Seyller of JDS Tech Support. I have the mechanical & electrical solutions for all of your Harig surface grinder problems covering all Harig models dating back to 1967.
Call today! JDS Tech Support can assist you with parts and provide free phone technical support.



On-Site Technical Support
If you are in need of any on-site technical support please call to schedule an appointment. I have technicians throughout most of the U.S. for any on-site support. Together we can help clean all lubrication systems, set up proper lubrication techniques and preventative maintenance schedules, and check all tolerances to ensure your machine functions properly for many years to come.
Did You Purchase a Used Grinder?
Once we know the machine you've purchased by asking a few simple questions, we can give you the year your machine was made, assist in it's set-up, instruct you on it's operations, email any manuals, and help to create a preventative maintenance schedule. JDS Tech Support can also email detailed pictures of the areas of the machine you are having technical difficulties with, pointing out where to look for problems. This will make it both easier to resolve the machines issues, and be more cost effective for you, our valued customer.